Artilea
From farm to fashion
Eduardo Loreto
What if biodesign can improve the lives of our native sheep?
Latxa wool waste has been highlighted as a priority to tackle, for cattle farming and for the cheese industry in the Basque Country and neighboring regions.
As a part of the investigation on the use of economically unprofitable waste in the aforementioned sectors, at the Basque BioDesign Center we have developed several strategies for its application in the design and construction industry as a green alternative to conventional synthetic polymer-based products.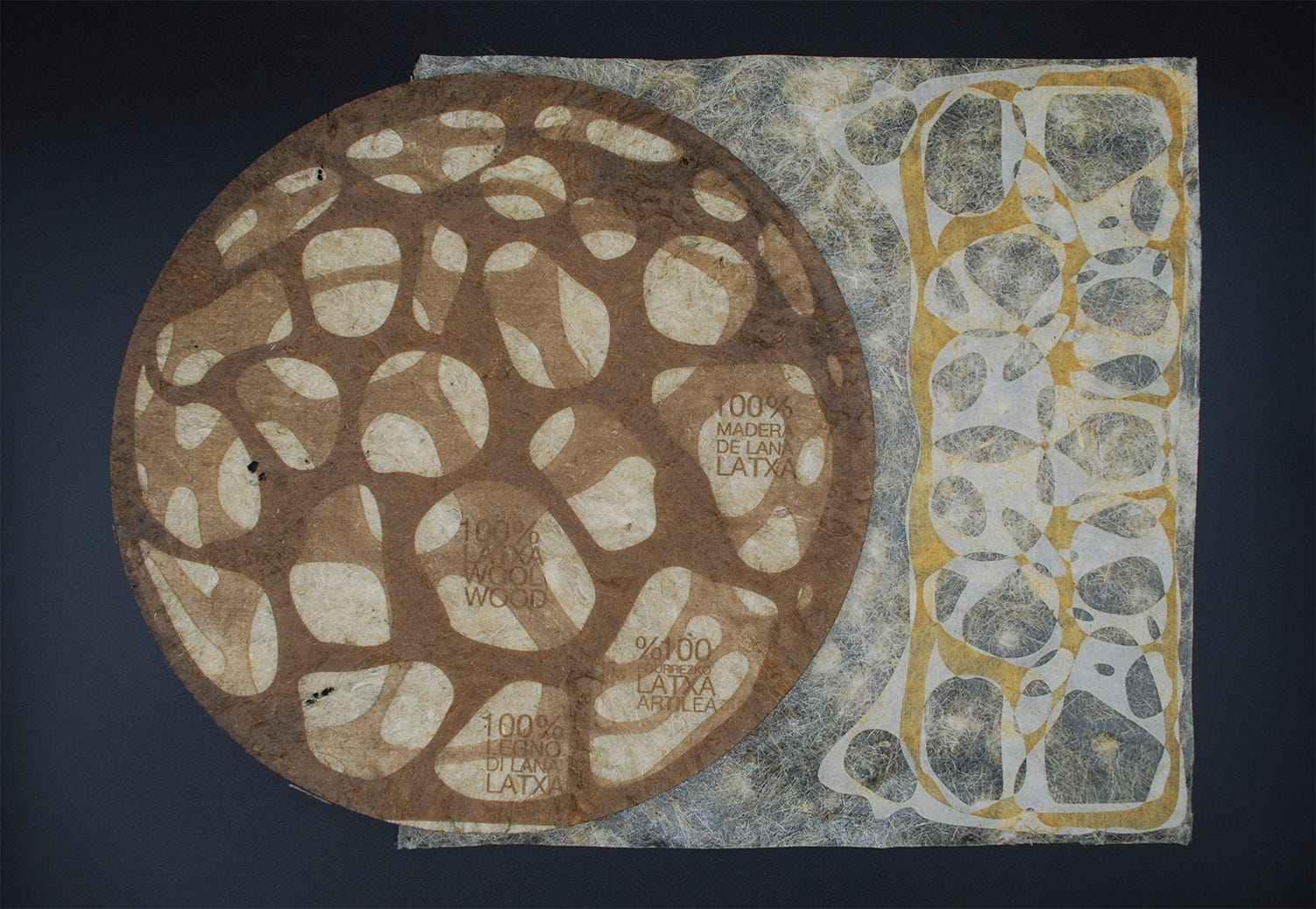 Latxa wool is too rough to be applied in the textile industry as a traditional textile, making it a waste for cattle farmers, that requires an expense for its use. On the other hand, Latxa wool has prominent thermal and acoustic properties, mechanical behavior and microstructure properties, which we consider to be of interest for design and construction companies aiming for quality improvement product (i.e., outdoor and indoor tiles, poured concrete in construction) manifested in mechanical reinforcement and prolonged lifecycles.
After studying other similar projects present in the market and considering our findings of improved physical and chemical properties of wool reinforced concrete and composites and price-quality ratio, we consider Latxa wool a strong competitor on the market. We consider processing 26 tons of raw wool waste per year and looking for local large scale downstream users to collaborate with.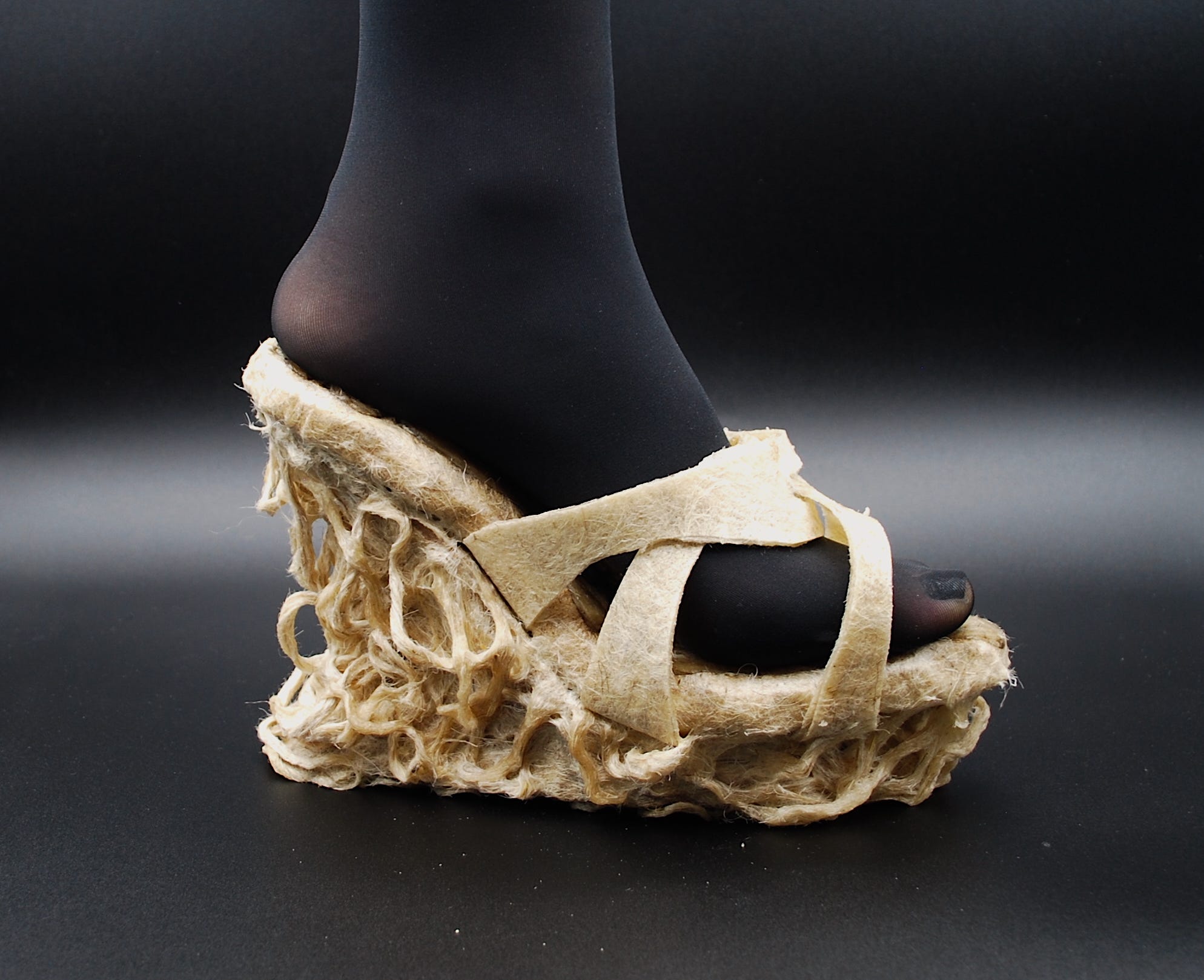 We have tested and verified that the structure of the thread has fire retardant properties, its sound absorption capacity and, in addition, it is 42 times more resistant and long than the merino sheep thread, making it very useful as a composite for the elaboration of materials in construction and interior design.

We believe that this material innovation can support the transformation of the construction and design industry offering greater advances for a responsible and friendly communion with nature.
Eduardo Loreto
Researcher at the Basque Biodesign Center
Designer and researcher of new materials, he has developed his career in the Basque Country, where he has designed costumes for series and different personalities, applying sustainable and avant-garde principles.
and different personalities, applying principles of sustainability and avant-garde, which has had repercussions in Europe, highlighting his participation in Milan design week where he was a finalist in the best new materials of 2022. Eduardo Loreto is working on research into the processing of waste Latxa wool, which is a major problem for the Basque Country, farmers and the environment in general. We are working to make use of 26 tonnes of waste wool per year, which we have found to have thermal and acoustic properties, mechanical behaviour and aspects of the microstructure. The last two groups are analysed separately, because both durability and microstructure are of particular importance for future wool reinforcement applications. Finally, the main directions for future research on the use in construction and especially for concrete reinforcement are presented, which would lead to a breakthrough for responsible and environmentally friendly construction, as well as having the possibility to achieve higher ISO certifications in small, medium and large scale constructions.