Lohial, from Earth to Textile.
Olatz Pereda
What if the ground you walk on became something you could use, or wear?
The name of the project is a play on words between two basque words that are "lohi" which means clay and "oihal" that means fabric, so the union of both words would mean "clay fabric".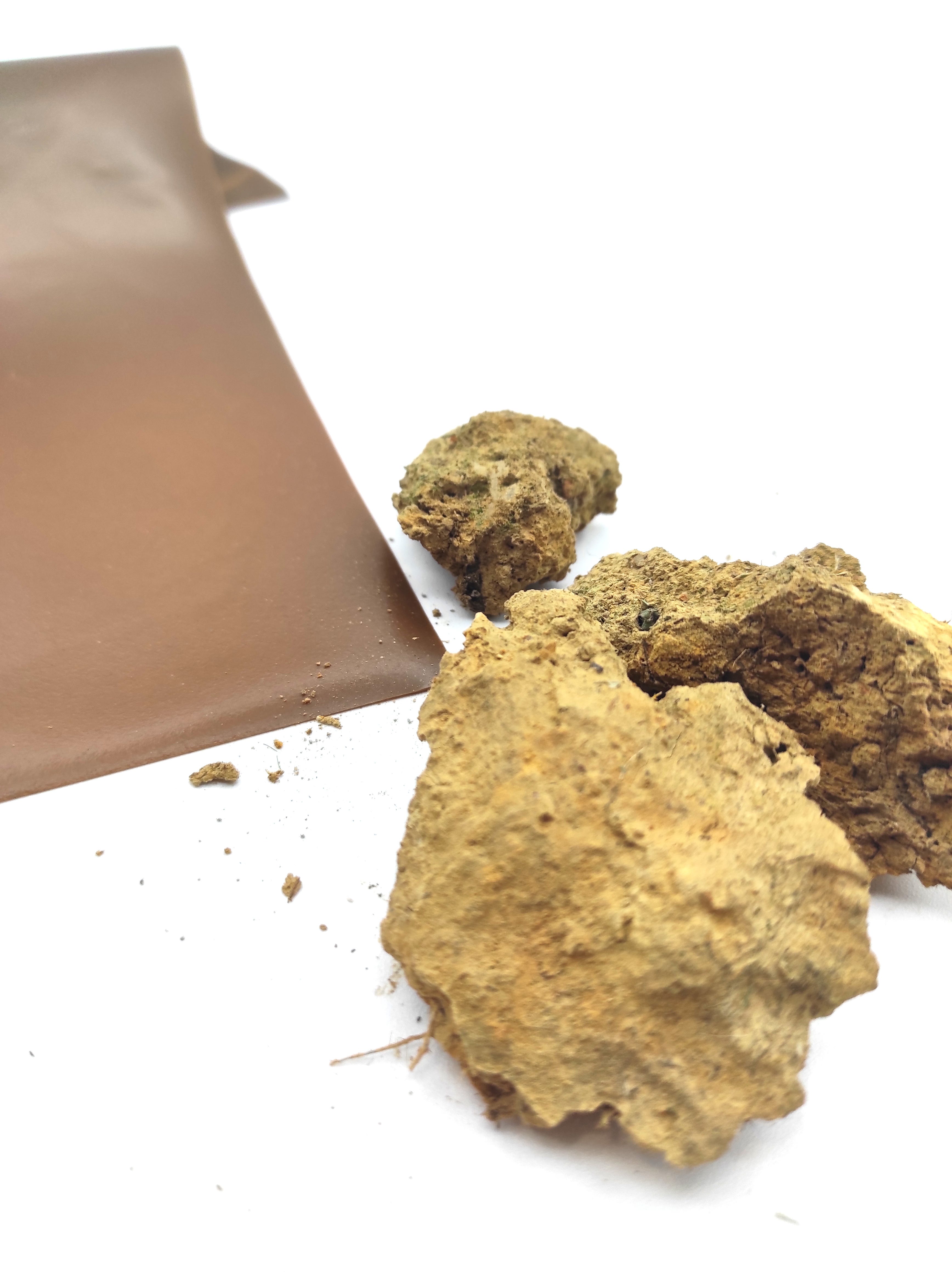 The aim of the project is to place value on local resources, especially on the local clay that we can find and collect everywhere, by developing a flexible textile biomaterial based on those clays that can be sewn and used in the textile industry for a wide variety of products. Normally, when clay becomes ceramics, it turns into something hard and strong that could last forever, however, LOHIAL shows that clay could also become a flexible material.
But, why are we using local clay? Because clay is always under our feet no matter where we live. We can find clay around us as part of ourselves, of our environment, of our homes. In addition, all the clays that have been collected for this project are cataloged and have the geographic coordinates of the locations where they were found in case that anyone wanted to check the geographical origin of any of them.
And if you wonder about what are the properties that clay adds to the biomaterials we have a quick and easy answer to that: one of the most beautiful things that clay gives to the materials is the color. Each clay has a special earthen color depending on where on Earth it is collected and each of them gives different properties to these flexible biomaterials. In a nutshell, if you never thought about if the earth could become a different thing before, LOHIAL shows that we could use and even wear the clay under our feet.
Olatz Pereda
Olatz Pereda is an artist, ceramist, biodesigner and art therapist trained in the Basque Country. She studied Creation and Design at the University of the Basque Country, where she later completed a Master's degree in Ceramics: Art and Function. Olatz is researching this question: Have you ever thought if the ground under our feet could become something else? She seeks to enhance the value of local resources that we have available almost everywhere, especially the local clay that we can find around us by turning it into a flexible textile material. When clay is turned into ceramic, it becomes something rigid and strong, however, our aim is to show that clay collected from our immediate environment could also be turned into something we could use, wear and even dress.